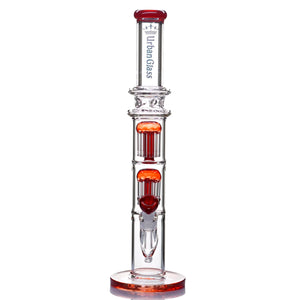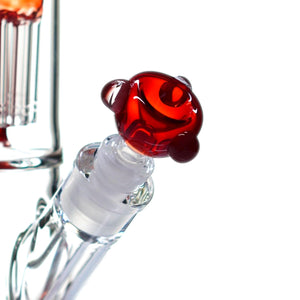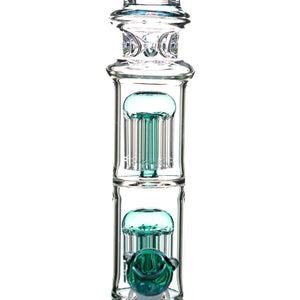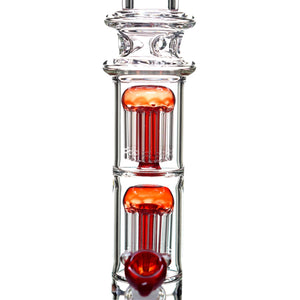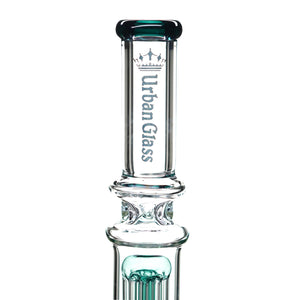 Product image 1

Product image 2
Product image 3

Product image 4
Product image 5
Product image 6
Product image 7
Product image 8
Product image 9

Product image 10

Product image 11

Product image 12

Product image 13

Urban Glass Tower Dual Perc Bong
Regular price
$204.95
Sale price
$249.95
FREE DISCREET SHIPPING
The Urban Glass Dual Perc bong will tower over the bongs you have in your arsenal. Standing 20 inches in height and having a base width of 5.5 inches this is the monster that will send you to the moon with each hit. The glass is 7mm in thickness making this a thick, durable, and heavy bong.
The chamber holds two tree percs that produce hundreds of bubbles to cool and filter your monster hits. Colored accents run through the body and you get a matching colored premium flower bowl. The bowl on this piece has a deep grove so you can pack extra bud. The downstem is also diffused with 6 slits giving this tower of a bong 3 stages of filtration.
Add a 4th layer of cooling by dropping some ice in the neck because this crafty piece has 3 deep ice pinches. The ice pinches are between two large ring handles to give you added grip during a sesh!
Highlights:
Height: 20 Inch
Width: 5.5 Inch
Weight: 3lb 12oz
Thickness: 7MM
Urban Glass
4 Stages Of Cooling
3 Stages Of Filtration
Colored Accents
Matching Flower Bowl
Includes 18MM Diffused Downstem