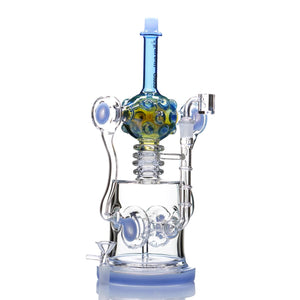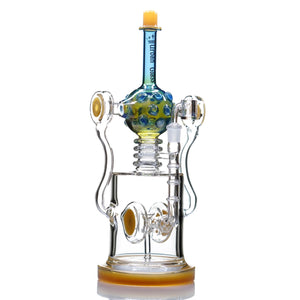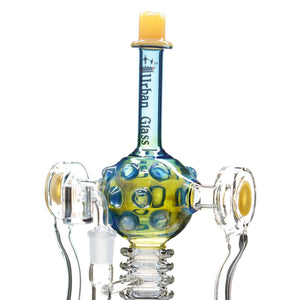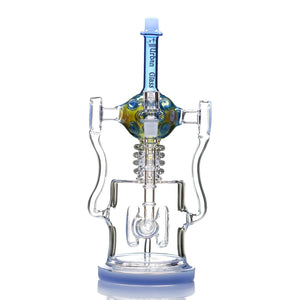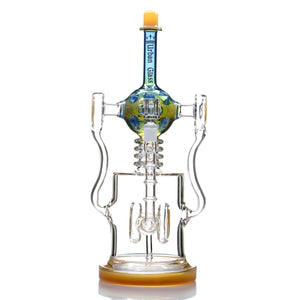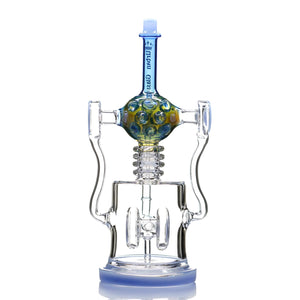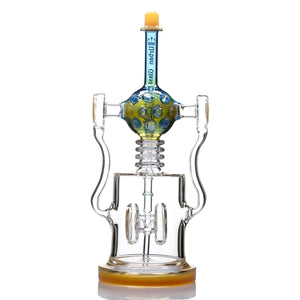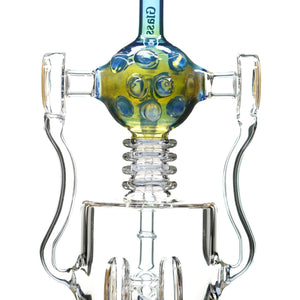 Product image 1

Product image 2

Product image 3
Product image 4

Product image 5

Product image 6
Product image 7

Product image 8

Product image 9

Product image 10

Product image 11

Urban Glass Alien Egg Mega Recycler Rig
Regular price
$144.95
Sale price
$219.95
FREE DISCREET SHIPPING
Urban Glass made something unique in this Alien Egg mega recycler. If your plan is to be sent to a parallel universe then take a dab from this out-of-world glass piece. This recycler rig stands 14 inches in height and has a 5 inch base width. The way this piece has been crafted makes it bottom heavy preventing accidental tip overs.
The chamber of this rig is abnormally big and holds double the volume of smoke compared to a standard bong. Smoke travels through this bad boy and exits from the diffused barrel drum percs giving it a level of filtration your lungs will thank you for.
The smoke then travels up the middle or the two arms on the side providing the recycling function. The neck is attached to an alien egg studded splash guard that features an iridescent finish. A 14mm premium quartz banger is included with purchase along with a 14mm flower bowl!
Highlights:
Height: 14 Inch
Width: 5 Inch
Weight: 2lb 7oz
Thickness: 5MM
Urban Glass
Mega Recycler
Dual Barrel Percs

Alien Egg Splash Gaurd
Two Arm Recyclers
Includes 14MM Flower Bowl
Includes 14MM Quartz Banger