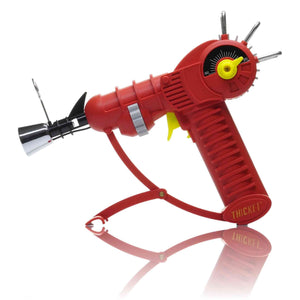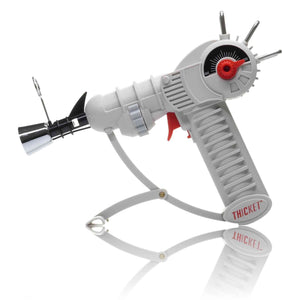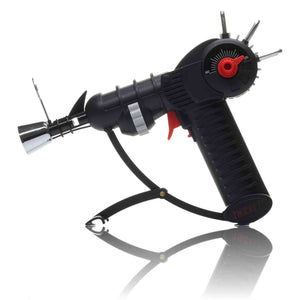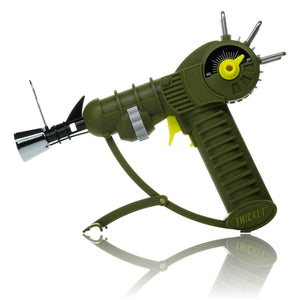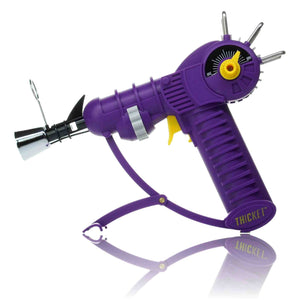 Product image 1

Product image 2

Product image 3

Product image 4

Product image 5

Product image 6

Product image 7
Thicket Ray Gun Torch Lighter
Regular price
$49.95
FREE DISCREET SHIPPING
Ray Gun Torch Highlights:
💛 Thicket Brand
💛 First And Only Ray Gun Torch
💛 Available In 3 Colors
💛 Built In Stand
💛 Adjustable Flame
💛 Safety Lock
💛 Stainless Steel Tip
The Ray Gun Torch by Thicket will take you back to killing zombies and having endless rounds of fun. This torch is almost a one to one copy of the gun used in the video game. Instead of shooting laser beams, this blazing tool shoots a thick steady flame that will heat your favorite banger red hot. 
The built in stand will keep this piece stable and keep the stainless steel tip away from surfaces when its hot after use. The yellow knob is placed on the side of the torch letting you adjust the flame to the ideal burn level. 
How To Use This Torch:
First fill the torch with your choice of butane for 5-10 seconds. As a safety precaution, do not overfill the chamber. Once filled, adjust the nozzle to the preferred flame level. You will hear the butane being to release from the nozzle and that is when you will press the trigger to light the flame. The flame will continue to burn after the button is released.
To shut off the flame, reset the nozzle to the lowest setting which is seal the gas valve and cutting the flame off. A safety lock is placed below the trigger and it is recommend to keep the safety on when the torch is not in use.
Note this torch will ship without butane!