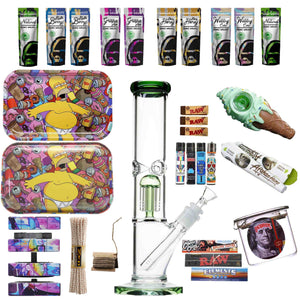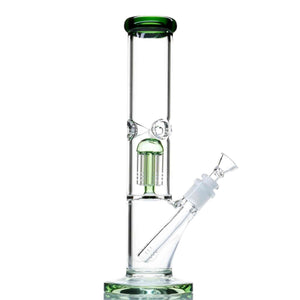 Product image 1

Product image 2

Regular price
$104.20
Sale price
$208.00
FREE DISCREET SHIPPING
The MEGA KIT gives over a $200 value in the bundle featuring top shelf bongs and a total of 31 items altogether. The 12 inch straight shooter is dual stage that filters each hit with the jelly fish percolator. This bundle comes with everything a stoner needs and more!
Stack up your arsenal with all the essentials needed to blast your bud away. This kit features all items listed ranging from thick glass, glass cleaner, hemp woods, hand pipe, grinder, and the list goes on. Make the MEGA KIT your one stop shopping kit that arrives to your door in discreet fashion!
Features the following items.
12" Two Stage Perc Bong
14MM Flower bowl
Ice Cream Hand Pipe
10x hemp wraps
2x Afghan Hemp Cones
3x King Slim Papers
3x RAW Rolling Tips
4x Unique Clipper Lighters
Random 4 Stage Grinder
Assorted Large Double Side Painted Rolling Tray 
Assorted Glass Jar
Zen Pipe Cleaner
Hemp Wick
International orders will have all flammables and hemp products replaced with equally valued goods.