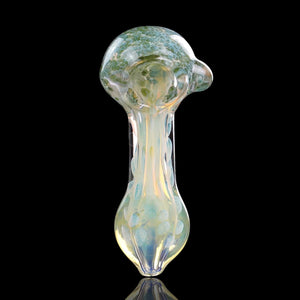 Product image 1
Product image 2

Spotted Fume Glass Spoon Pipe
Regular price
$22.95
FREE DISCREET SHIPPING
Blue Stripe Pipe Highlights:
💛 Glass Pipe
💛 5 Inch Length
💛 Fumed Body
💛 Color Changing
💛 Spotted Theme
💛 Deep Flower Bowl
💛 Thick Glass
💛 Ships In A Variety Of Colors
The Spotted Fumed Glass Spoon Pipe is a traditional spoon pipe made of solid spotted accents throughout the body. Any smoker will enjoy taking a hit from this 5 inch hand pipe that is crafted with a deep flower bowl. If you need more bud then go ahead and pack it and watch the color change slightly after your first smoke sesh. The fumed transparent glass will darken in color making the pipe look more bolder than before.