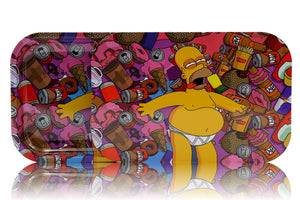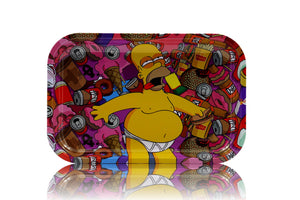 Product image 1
Product image 2

Product image 3

Simpson 3-Sided Magnetic Lid Tray
Regular price
$19.95
Sale price
$24.95
This tray is a very limited and new design to the tray game. It features a printed design on the front and backside of the body. 
The magnetic lid allows you to cover your grinded herb to prevent any accidents or reducing the musk of your dank!
On this tray, Homer Simpson has had one too many toke sessions and as a result drowned himself in the munchies.
Highlights:
Width: 11.25"
Height: 7.5"
Printed Magnetic Lid
Front and backside printed design
Sturdy stainless steel body