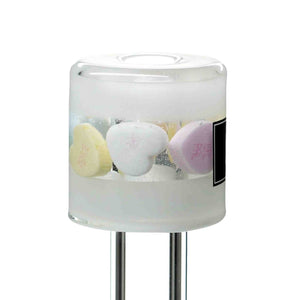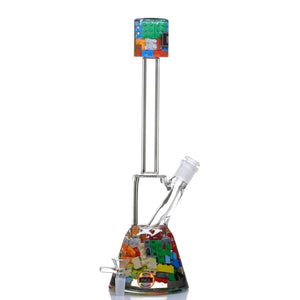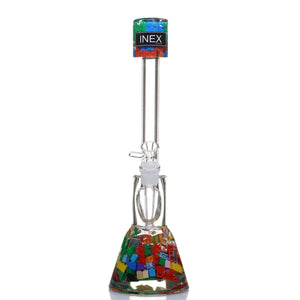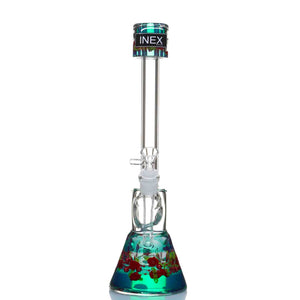 Product image 1
Product image 2
Product image 3
Product image 4
Product image 5
Product image 6
Product image 7
Product image 8

Product image 9

Product image 10
Product image 11
Product image 12

Product image 13

Product image 14
Product image 15
Product image 16
Product image 17
Product image 18
Product image 19
Inex Glass Resin Beaker Bong
Regular price
$164.20
FREE DISCREET SHIPPING
Inex Resin Bong Highlights:
💛 Inex Glass
💛 14 Inch Height
💛 4 Inch Base Width
💛 3D Resin Embedded Themes
💛 5MM Thick Glass
💛 Unique Build
💛 Includes Downstem
💛 Includes Flower Bowl
Inex Glass' ability to generate eye-catching designs is on display with the Resin Beaker Bong. This bong stands 16 inches in height with a base width of 4 inches that is crafted with 5mm thick borosilicate glass. This sleek piece comes in a shape that adds a twist to the standard beaker build.
Available in 3 themes that come in the form of candy hearts, classic legos, or a floral rose artsy build. Each bong is unique and extremely difficult to produce. Unlike traditional beaker bongs, this resin fused glass piece goes through additional steps to craft it.
First they are hand blown like most glass pieces but after being blown, they are filled with a resin containing beautiful themes. The added weight of the resin makes each bong heavy that will keep it stable on uneven surfaces. A 14mm flower bowl and 18mm diffused downstem is included with purchase. These are limit and will not stay in stock for long so get one before they're gone.