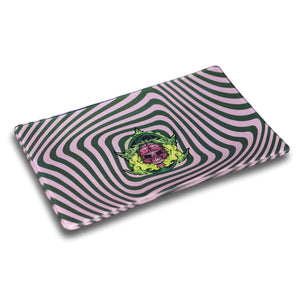 Product image 1
Product image 2
Hypnosis Glass Rolling Tray
Regular price
$20.95
Sale price
$29.95
FREE DISCREET SHIPPING
If you are need of an impressive quality rolling tray that is made of premium glass than look no further! These glass rolling trays are vibrant in color and visually pleasing.
This isn't an ordinary glass tray as the glass is shatter resistant. Any smoker has dropped their rolling trays but the shatter proof feature on these trays will give you peace of mind!
You can also place these glass trays on any surface due to the rubber feet that are included in the packaging. 
Highlights:
Width: 10"
Height: 6"
Material: Glass

Shatter resistant
Includes rubber feet