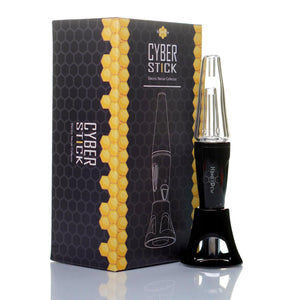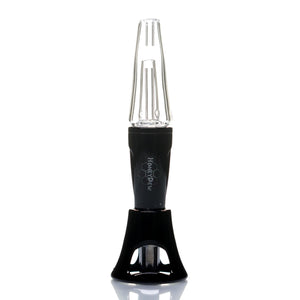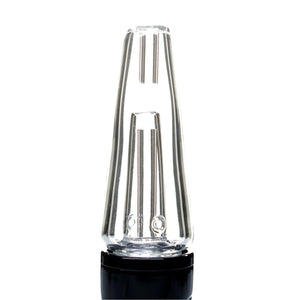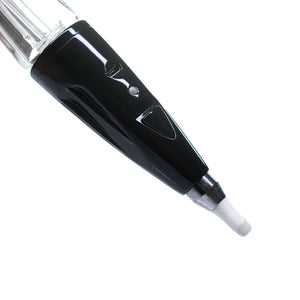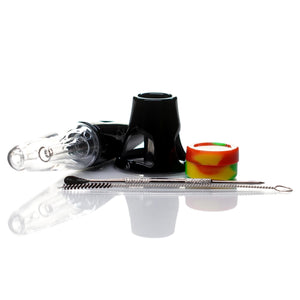 Product image 1

Product image 2

Product image 3

Product image 4
Product image 5

Product image 6

Honey Dew Cyber Stick Electronic Nectar Collector Kit
Regular price
$64.95
Sale price
$71.95
FREE DISCREET SHIPPING
Taking a puff of your favorite concentrates has never been easier with the HoneyDew Cyber Stick! This nectar collector is fully electronic and super easy to use. The kit is filled with 6 items starting with the electronic cyber stick that has its own stainless steel stand.
The cyber stick fills with water and has an inline perc to diffuse the harshest wax taking the load off your lungs. This electronic nectar collector works by heating the ceramic tip that you lightly touch your wax with. The wax vaporizes then travels through the device making its way through a filtration process before leaving the mouthpiece.
Tap the power button on this device 5 times to turn it on. Once turned on, hold the button to heat the ceramic tip and take your hit. Tapping the button 5 times again will turn the device off. Place it back into the metal stand until you're ready for your next session.
The kit includes cleaning utensils, a dabtool, and a silicone concentrates container. Take it on the go with you and never worry about replacing the battery because this bad boy is rechargeable.
Highlights:
HoneyDew Brand
Electronic Nectar Collector
Inline Perc
Ceramic Tip
USB Cable Included
Stainless Steal Stand
Dabtool Included
Cleaning Bristle Included
Concentrates Container Included