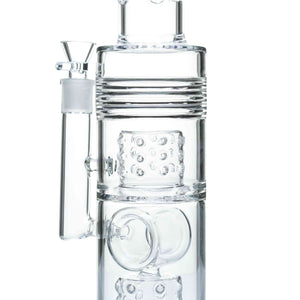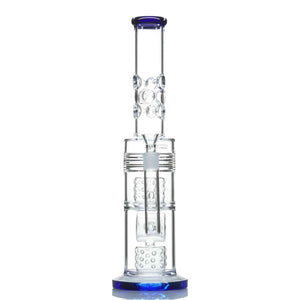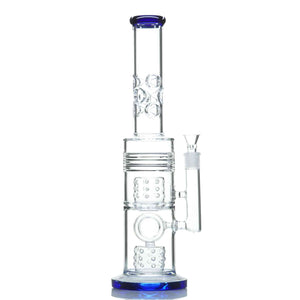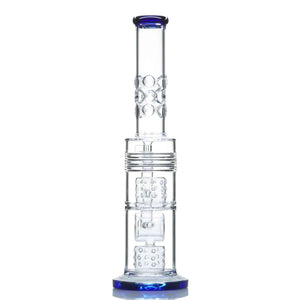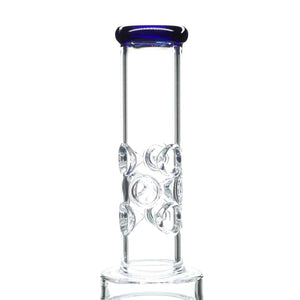 Product image 1

Product image 2
Product image 3

Product image 4

Product image 5

Product image 6

Product image 7
Donut Perc Tower Bong Cheef Glass
Regular price
$119.95
FREE DISCREET SHIPPING
Ready to take your smoke session to the next level? The Donut Perc Tower Bong Cheef Glass is here to elevate your experience! This 18" behemoth has 2 chambers, 3 percolators, a unique donut perc, dual swiss filtration, maria rings, and an ice pinch — WOW!!!
Easily cool your smoke sesh by dropping a few cubes of ice in the neck and get chilled out. With 7mm thick glass, you'll be sure to keep this big boy safe from accidental bumps on couch surfaces. Treat yourself by having a smooth and effervescent ride when you puff with the Donut Perc Tower Bong!
Highlights:
💛 Height: 18 Inch
💛 Base Width: 4.5 Inch
💛 Thickness: 7MM
💛 Cheef Glass
💛 Donut Perc
💛 Double Swiss Percs
💛 Ice Pinch
💛 Double Chamber
💛 18mm Bong Bowl
💛 Big Thick Hits
Note: This model ships in a variety of colors.