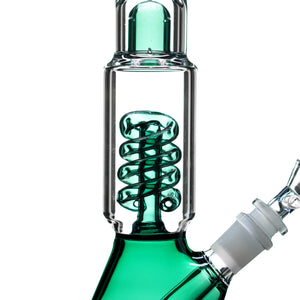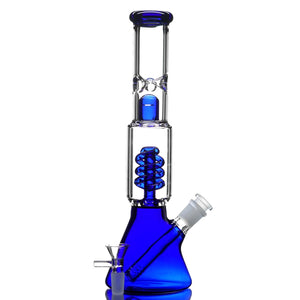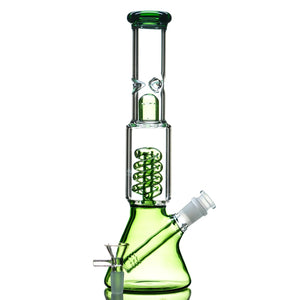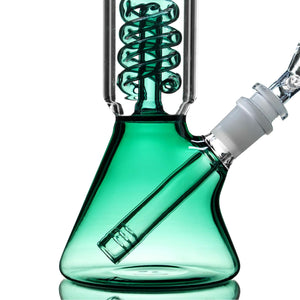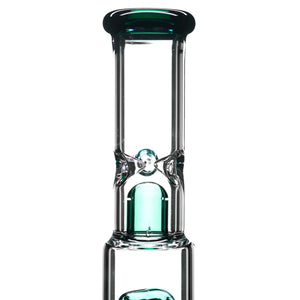 Product image 1

Product image 2

Product image 3

Product image 4

Product image 5

Product image 6

Deep Color Spiral Perc Bong
Regular price
$54.95
Sale price
$84.95
FREE DISCREET SHIPPING
The Deep Color Spiral Perc Bong features a spiral percolator that provides exceptional filtration along with unique design! A slitted splash guard prevents any unwanted bong water from making contact with your lips. Right above the splash guard are ice pinches that will allow you to place some ice cubes for additional cooling.
This amazing glass bong comes in 3 deep color options that are visible from the base all the way to the mouth piece. The middle chamber that contains the spiral perc holds water independently from the base. This means your smoke will be diffused and filtered by the diffused downstem and the spiral perc for two layers of filtration.
This bong includes a 18mm diffused downstem and a 14mm flower bowl. You'll be ready to spark up right when your package arrives in discreet fashion!
Highlights:
Height: 12 Inch
Width: 4 Inch
Weight: 1lb
Thickness: 5MM
Spiral Perc
Splash Guard
Ice Pinches
Deep Color
Includes 18MM Downstem
Includes 14MM Flower Bowl