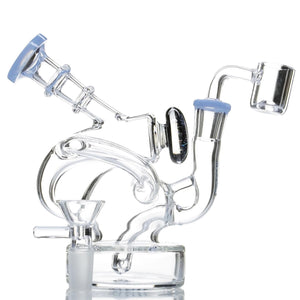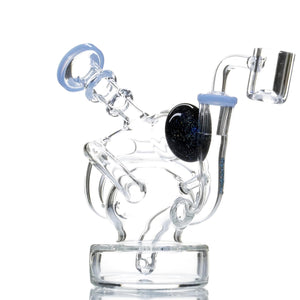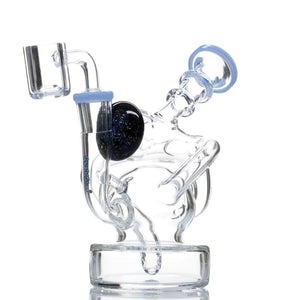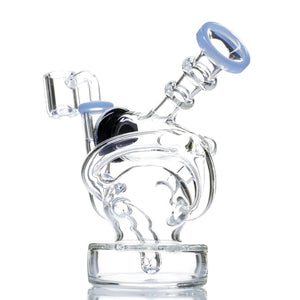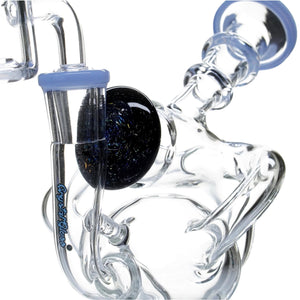 Product image 1

Product image 2

Product image 3

Product image 4

Product image 5

Product image 6
Crystal Glass Galaxy Opal Recycler Dab Rig
Regular price
$74.95
FREE DISCREET SHIPPING
The Crystal Glass Galaxy Opal Recycler Rig will sweep you off your feet and send you through a cyclone with each dab. This rig is crafted to maximize airflow and giving your dabs a punch of terpene flavor.
Featuring three arms and an upper chamber to prevent any unwanted backsplash that can ruin your hit. The vortex design of this piece stands 6 inches in height and keeps the banger far from your face to prevent any accidents.
Light blue accents combined with a galaxy opal gives this rig similarities to a nebula far away. Take a hit and watch the details of this little hitter come to life. A 14mm premium quartz banger is included and a 14mm flower bowl so you're ready to cheef when your package arrives in discreet fashion.

Highlights:
Brand: Crystal Glass
Height: 6 Inch
Thickness: 4MM
Base Width: 3 Inch
Triple Arm Recycler
Splash Proof Design
Galaxy Opal
Light Blue Accents
Includes 14MM Premium Quartz Banger
Includes 14MM Flower Bowl