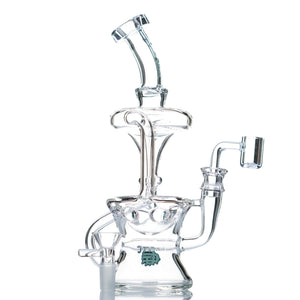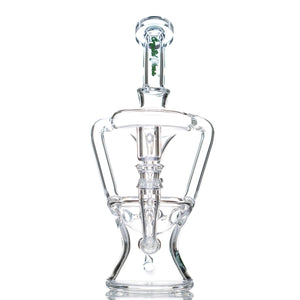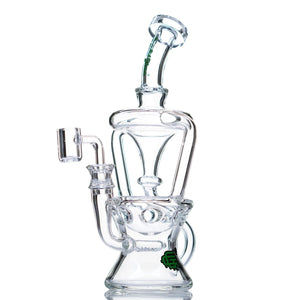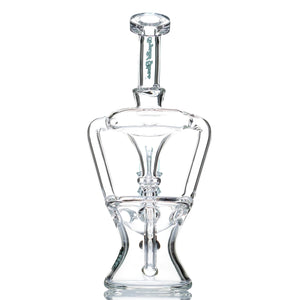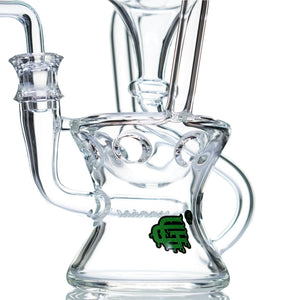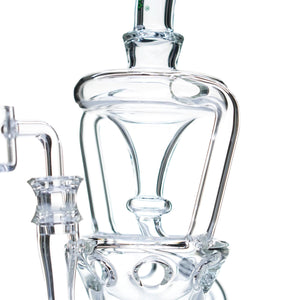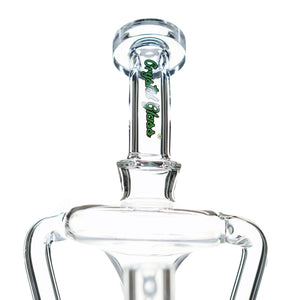 Product image 1

Product image 2

Product image 3

Product image 4

Product image 5

Product image 6

Product image 7
Product image 8

Crystal Glass Crater Recycler Dab Rig
Regular price
$104.95
FREE DISCREET SHIPPING
The Crystal Glass Crater Recycler Dab Rig is the dream piece for seasoned dabbers and regular smokers alike! Featuring triple arms to run smoke through the upper and lower chambers for the best filtration you can get. The inline perc that is diffused with 6 precise slits gives the user smooths pulls every-time.
The base has a sealed chamber that resembles craters on the moon with one of the recycler arms running through the crater in the rear. This piece is crafted with an extra thick flared glass mouth piece and an upgraded handle near the bowl insert.
It's unique design prevents backsplash through the upper chamber so you dont ruin your hit. A 14mm premium quartz banger and 14mm flower bowl is included so you're ready to cheef when your package arrives in discreet fashion.
Highlights:
Brand: Crystal Glass
Height: 10 Inch
Base Width: 3 Inch
Thickness: 5MM
Weight: 14oz
Triple Arm Recycler
Inline Perc
Dual Chamber
Crater Theme
Extra Thick Glass
Includes 14MM Premium Quartz Banger
Includes 14MM Flower Bowl