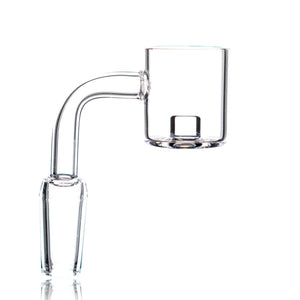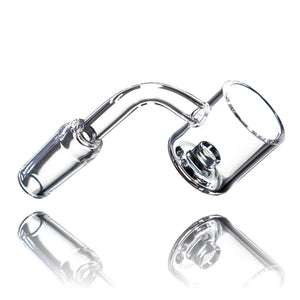 Product image 1

Product image 2

Quartz Core Reactor Banger
Regular price
$21.95
Sale price
$29.95
FREE DISCREET SHIPPING
The Quartz Core Reactor banger is made with a similar design to a conventional banger but includes something special! This quartz nail features a raised solid quartz brick in the base of the bucket.
The quartz brick ensures your banger will retain heat for longer and improve the efficiency of vapor being produced. The more vapor that's used, means less concentrates will be wasted during you sesh.
The conventional shape of this quartz banger allows for compatibility with virtually any type of carb cap. This nail comes with a 14mm male joint and is angled 90 degrees. The opening of this nail is 22mm in diameter and the walls are made of 2mm thick quartz.
Highlights:
14MM
Male Joint
Core Reactor Quartz Banger
2MM Thick Walls
22MM Opening 
Quartz Brick In Bucket
90 Degree Angle