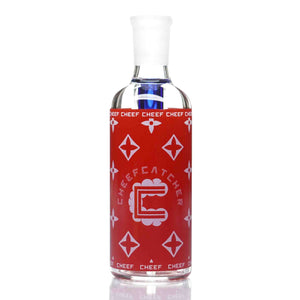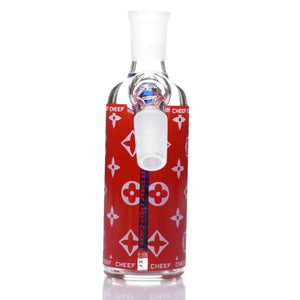 Product image 1

Product image 2
Product image 3

Cheef Designer Ash Catcher
Regular price
$23.95
Sale price
$39.95
FREE DISCREET SHIPPING
Designer Ash Catcher Highlights:
💛 Cheef Brand
💛 Designer Themed
💛 14MM Inserts
💛 Exclusive Product
💛 Unique Accessory
The Cheef Designer Ash Catcher is an in-house product brought to you by our creative team. This ash catcher is made of premium glass and has a raised bowl insert. The diffused down-stem comes in various colors and will filter your smoke while keeping your glass clean. Ash catchers are some of the most useful products in terms of functionality and increasing the longevity of your glass.
We all know the difficulties of cleaning a dirty bong and it can be time consuming. Having an ash catcher eliminates the majority of gunk from traveling into your bong. It becomes another layer of filtration for single stage bongs like the iconic beaker. Take advantage of this awesome tool and appreciate the designer theme for your arsenal.