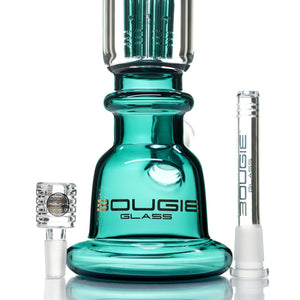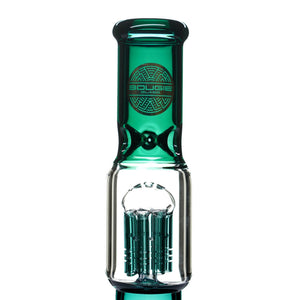 Product image 1
Product image 2
Product image 3
Product image 4
Product image 5
Product image 6
Product image 7
Bougie Glass Bell Bottom Tinted Bong
Regular price
$109.95
Sale price
$169.95
FREE DISCREET SHIPPING
Check out one of the hottest selling designs from Bougie Glass, the Bell Bottom Tinted bong is here to elevate your collection! Standing 12 inches in height, this bong offers you high end filtration with the blue 8 arm tree perc. Take a hit through the Bougie flower bowl that features an ash catching function that introduces your smoke into the curved chamber.
The smoke travels up through the tree perc that offers the smoothest filtration you can get that you can combine with ice within the ice pinch chamber. The diffused Bougie branded downstem, tree perc, and the ice chamber will give you the smoothest rips.
This can easily become your favorite glass masterpiece and the shape provides excellent handling. The clear window allows you to see the journey your smoke takes before making it to your lungs.
Highlights: 
Height: 12 Inch
Width: 4 Inch
Weight: 1lb 7oz
Thickness: 5MM
Bougie Glass
Bell Bottom Design
Tinted Glass
8 Arm Tree Perc
Easy Grip
Includes 14MM Flower Bowl
Includes 18MM Diffused Downstem