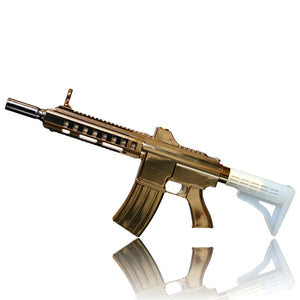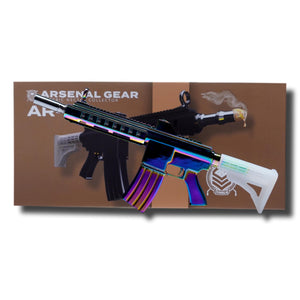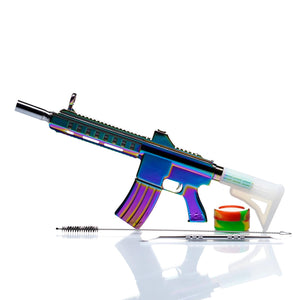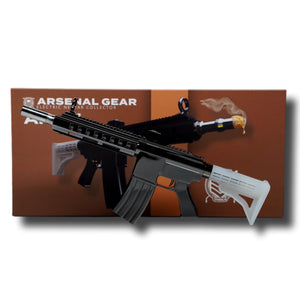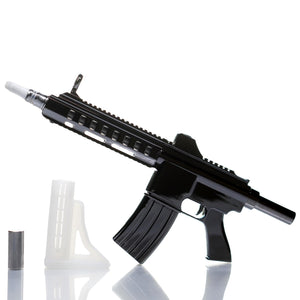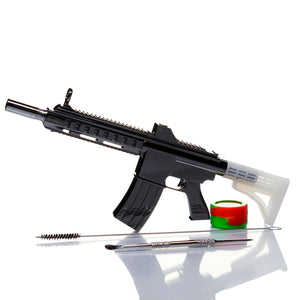 Product image 1

Product image 2

Product image 3
Product image 4

Product image 5
Product image 6

Arsenal Gear AR-710 Electric Nectar Collector Kit
Regular price
$62.95
Sale price
$99.95
FREE DISCREET SHIPPING
About This Electric Nectar Collector
Get ready to gun down your favorite wax with this AR-710 electric nectar collector kit by Arsenal Gear! Constructed of metal with a length of 9.5 inches, bring this bad boy to any session to light it up. A metal cover protects the ceramic tip while the mouth piece has its own medical grade silicone cover. Electric nectar collectors are a convenient way to enjoy your dabs without the hassle of needing a torch, dab rig, and other essentials like dab nails. 
How To Use The Arsenal Gear Nectar Collector
Click the power button that is placed on the scope 5 times to activate the device. You'll see the barrel blink red letting you know the device is ready to use. When holding the power button, the barrel glows red, blue, or green depending on the power setting you've selected. The tip then begins to heat the ceramic tip and is ready to use.
Once the ceramic tip is heated, slightly make contact with your concentrates to vaporize it and inhale. This dab straw has 3 power modes so you can control the temperature of each hit. The kit includes a silicone concentrate container, a cleaning metal bristle, dab tool, and a usb cable for charging.
When this machine arrives, you'll awed by the finish after opening the sturdy box. Be ready to gun down any wax that can come your way once you've added this bad boy to your arsenal.
Electric Nectar Collector Specs
Length: 9.5 Inch
Arsenal Gear Brand
Metal Body
Ceramic Tip
Concentrate Container
Dabtool
Cleaning Bristle
USB Charger Included