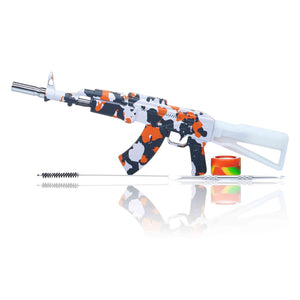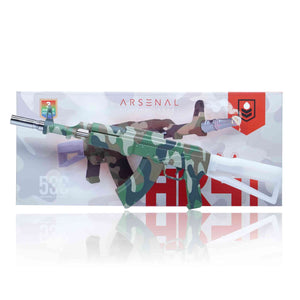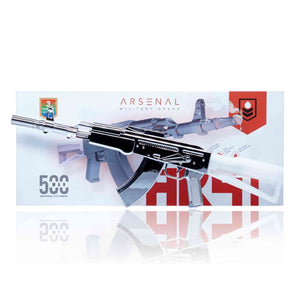 Product image 1
Product image 2
Product image 3
Product image 4
Product image 5

Product image 6
Product image 7

Product image 8
Product image 9

Arsenal Gear AK-47 Electric Nectar Collector Kit
Regular price
$74.20
FREE DISCREET SHIPPING
About The AK-47 Electric Nectar Collector
Arsenal Gear designed the first AR-15 electric nectar collector but now they are back at it with an unseen AK-47 Electric Nectar Collector Kit. This new release has 5 total finishes ranging from red camo to sleek solid gold. Similar to the og design, a metal tip covers the ceramic nail combined with a silicone guard for the mouthpiece. This kit also includes a wax container, extended bristle brush for easy cleaning, and a charging cable.
How To Use This Electric Nectar Collector
Click the power button that is placed on the scope 5 times to activate the device. You'll see the barrel blink red letting you know the device is ready to use. When holding the power button, the barrel glows red, blue, or green depending on the power setting you've selected. The tip then begins to heat the ceramic tip and is ready to use.
Once the ceramic tip is heated, slightly make contact with your concentrates to vaporize it and inhale. This dab straw has 3 power modes so you can control the temperature of each hit. The kit includes a silicone concentrate container, a cleaning metal bristle, dab tool, and a usb cable for charging.
When this machine arrives, you'll awed by the finish after opening the sturdy box. Be ready to gun down any wax that can come your way once you've added this bad boy to your arsenal.
Highlights:
Length: 10 Inch
Arsenal Gear Brand
Solid Metal Body
E-Ceramic Tip
Silicone Concentrate Container
Cleaning Bristle
USB-C Charging Cable