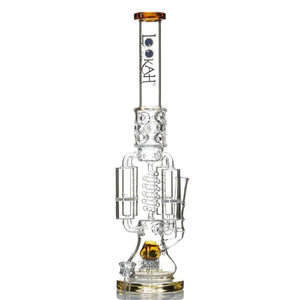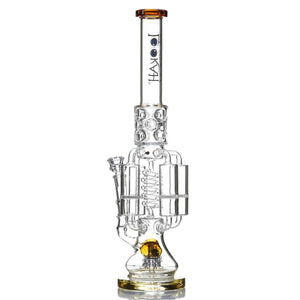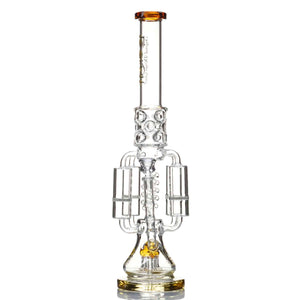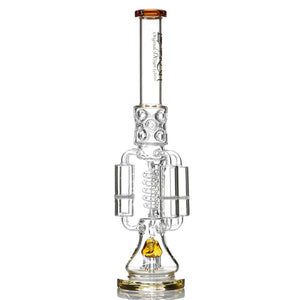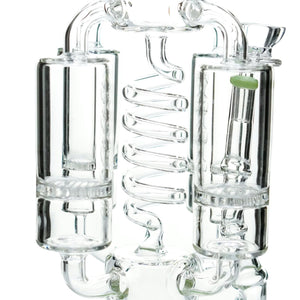 Product image 1
Product image 2

Product image 3
Product image 4

Product image 5
Lookah Glass Quad Honeycomb Chandelier Water Pipe
Regular price
$192.00
Sale price
$240.00
FREE DISCREET SHIPPING
Lookah Glass is a well known and respected brand in the market and they generate some of the best designs that are produced in-house. Lookah produces some of the finest, well crafted, and premium pieces that can be purchased all within a reasonable price tag for the quality of craftsmanship you're getting!
The Quad Honeycomb Chandelier Water Pipe is one of the most artistic pieces you will lay your eyes on that takes hours of steady hands to produce! Standing over 21 inches in height and having not one but four honeycomb percs to filter and cool your smoke! This monster water pipe has an arched downstem that takes your hits through the mushroom jellyfish Perc before being passed though either one of four honeycomb percs or the spiral recycler that sits in the center of the piece!
The hits from this water pipe will send you to the moon while filtering your smoking experience in the most artistic way possible!
Highlights:
Height: 22 Inch
Width: 5 Inch
Weight: 3lbs
Thickness: 9MM
Lookah Glass
Mushroom Jelly Fish Perc
Quad Honeycomb Perc
Spiral Recycler
360 Ice Pinch
14MM Flower Bowl Included
Collectors Piece