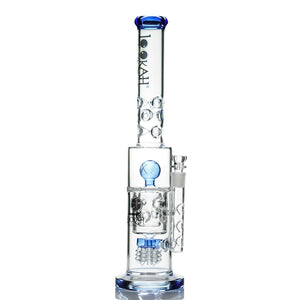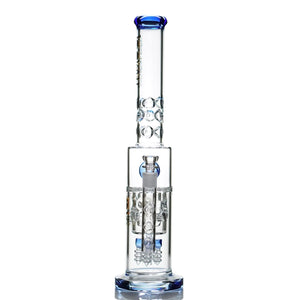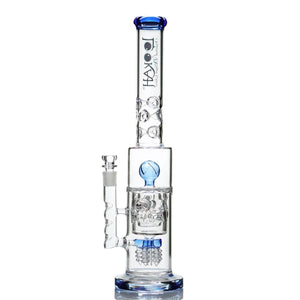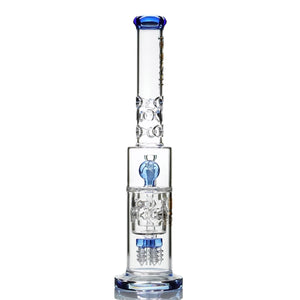 Product image 1

Product image 2
Product image 3

Product image 4

Product image 5

Product image 6

Product image 7

Product image 8

Product image 9

Lookah Glass Monster Triple Chamber Rig
Regular price
$184.95
Sale price
$234.95
FREE DISCREET SHIPPING
Lookah Glass is a well known and respected brand in the market known to generate some of the best designs that are produced in-house. Lookah produces some of the finest, well crafted, and premium pieces that can be purchased all within a reasonable price tag for the quality of craftsmanship you're getting!
The Monster Triple Chamber Rig can be used as a bong or an out of this world rig with 3 chambers to cool your dabs! The downpipes takes your pulls into the chamber through the 5 triple stacked UFO percs! Once the smoke is in the chamber, it will make its way past the Swiss disk perc into the slotted orb before exiting the mouth piece! This monster is heavy and has ice blue accents through out the body that gives this tower its element! 
The hits from this rig will send you to the moon while filtering your smoking experience in the most artistic way possible!
Highlights:
Height: 20 Inch
Width: 5 Inch
Weight: 3.7lbs
Thickness: 5MM
Lookah Glass
Triple Chamber
5 Arm Triple Diffused UFO Perc

Swiss Dis Perc

Blue Orb Slotted Perc

Extra Thick Base
18MM Flower Bowl Included
Collectors Piece