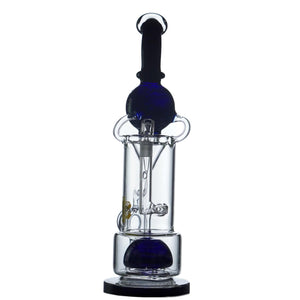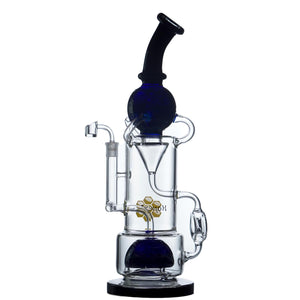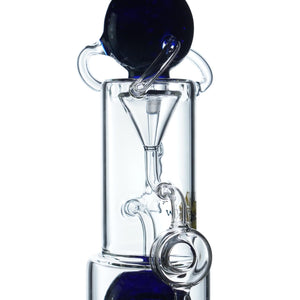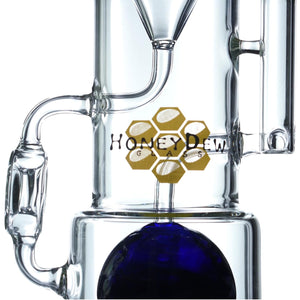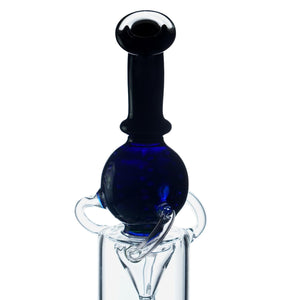 Product image 1

Product image 2

Product image 3

Product image 4
Product image 5

Product image 6
Product image 7

Product image 8

Product image 9
Product image 10
18" HONEYDEW MEGA RECYCLER
Regular price
$199.95
FREE DISCREET SHIPPING
This 18" mega recycler is nothing like what you've browsed on the market. Made of 100% high quality borosilicate glass you can see the crystal clear glass that is crafted with 9mm super thick glass!
This beast recycles your concentrates through a 3 stage journey that provides the ultimate filtration system. The percolator is bigger than the base of your everyday beaker with precise slits that pulls smoke into it's huge chamber.
The mega recycler weighs in at 3.5lbs that has blue accents displayed on its perc and the neck doubled with a black and clear mouth piece. This mega recycler is a one of one piece that will stand out in any collection you add it to.
Highlights"
Height: 18"

Width: 5.5"

Thickness: 9MM

Weight: 3.5lbs

3 Stage Recycler

Blue and Black Accents
Includes Flower Bowl
Includes 14MM Quartz Banger
One of One Piece