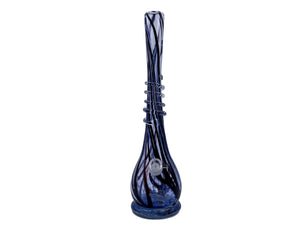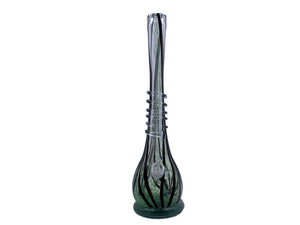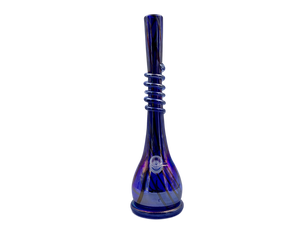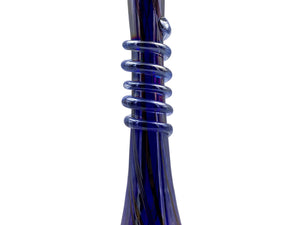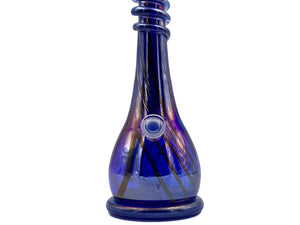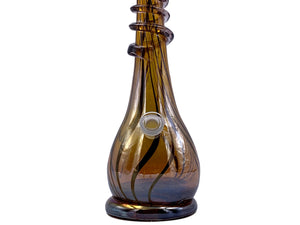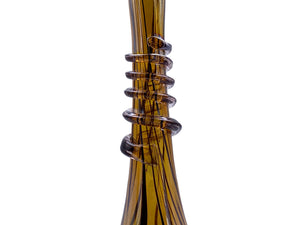 Product image 1
Product image 2

Product image 3
Product image 4

Product image 5

Product image 6

Product image 7
Product image 8

Product image 9

Regular price
$72.50
Sale price
$129.99
FREE DISCREET SHIPPING
Hand crafted slender spiral neck design made of 100% soft glass. A gorgeous addition to your collection which will add unique color to any session while giving you big rips! 
Soft glass is rare to come by in the toker community and is a type of hand-blown glass that's thicker than the typical borosilicate glass that many bongs are made from. The benefits of soft you get are beautiful vibrant designs along with thick quality glass that is blown into unique themes that traditional glass lacks.
This piece is one of more unique designs that soft glass doesn't produce easily. The colors are transparent or sold while featuring a subtle metallic hue. Dark tone streaks run from the top of the glass to the bottom to add character to the design.
Highlights:
Height: 17"

Width: 4.5"

Weight: 3.4lbs

Thickness: 9mm+

Includes downstem

Includes flower bowl

Spiral coil neck design

Metallic hues
Streak design
Collectors piece
Rare soft glass