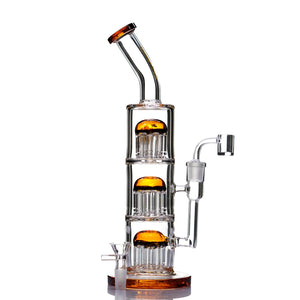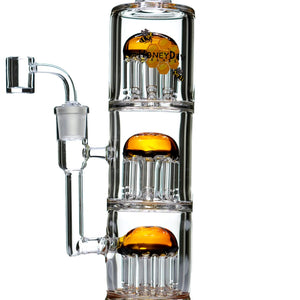 Product image 1
Product image 2
Product image 3

Product image 4
Product image 5
Product image 6
Product image 7
Product image 8

Product image 9

Product image 10

HoneyDew Triple Chamber Tree Perc Dab Rig
Regular price
$124.95
Sale price
$149.95
FREE DISCREET SHIPPING
The HoneyDew Triple Chamber Tree Perc rig is the ultimate combination of size and functionality to give you the best concentrate sessions!
This rig stands at 13 inches in height and has double accented tree perc rigs for the smoothest pulls possible. Featured in two different colors you can choose between cool blue or hash brown.
The dab rig comes with a 14mm flower bowl and a 14mm flat bed premium quartz banger to give you the ultimate value!
Highlights:
Height: 13 Inch
Width: 4 Inch
Weight: 1.5lbs
Thickness: 5MM
HoneyDew Glass
3 Stage Filtration
Double Accent Percs
Includes 14MM Flower Bowl
Includes 14MM Premium Quartz Banger