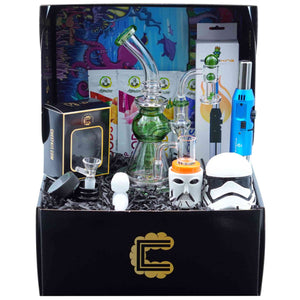 Regular price
$104.20
Sale price
$209.00
FREE DISCREET SHIPPING
What's included in the dab kit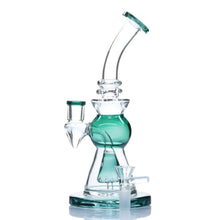 Cheef Dab Rig
$90 dollar value
The Cheef Dab Rig is one impressive glass piece. It comes in assorted colors and features a floating diffused downstem along with a splash guard. This dab rig will impress you with its superb quality.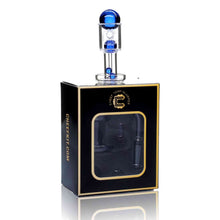 Cheef Terp Slurper Banger
$35 dollar value
The Cheef Quartz Terp Slurper Banger set is an in-house product made by our team. You get a premium banger, with a large, medium, and 2x mini pearls. These are the highest grade bangers used for dabbing.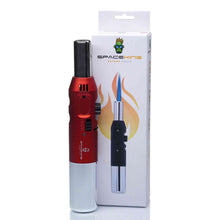 Space King Portable Torch
25$ dollar value
The Space King Portable Torch is classified as a mini flame thrower. This flame shooting torch will heat up your banger in 30 seconds and lets you dab on the go with it's slim build.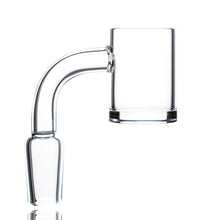 XL Flat Top Quartz Banger
$20 dollar value
The XL flat top banger is a great essential that we provide for you to be a backup if the Cheef Terp Slurper Banger is too much. By including this banger, we can guarantee you will be at home using our dab kit!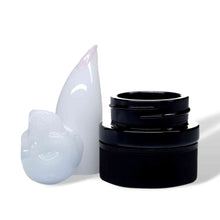 Dabtool + Glass container
$15 dollar value
The dab kit also includes assorted skull dab tools and a premium midnight concentrates container. Not everyone is a fan of storing their wax in silicone so we also include a glass one. The dab tool doubles as a carb cap that is compatible with most quartz bangers.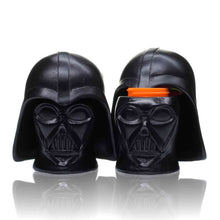 Themed Concentrates Stash
$10 dollar value
Store your concentrates in discreet fashion with our themed stash figures. This handy tool is great for decorating your arsenal and being a great concealer of your wax goodies.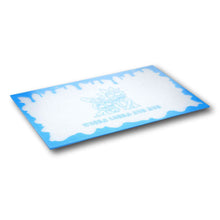 Assorted Dab Mat
$10 dollar value
Dab mats keep your dab rig and handy tools safe with the anti-slip silicone surface. Dabbing can often times result in a messy table and this washable mat covers you from unexpected drops and spills.
Assorted Hemp Wraps
$6 dollar value
As much as our team enjoys taking a dab, sometimes some good ol' hemp wraps can get the job done. Cheef Kit includes these tasty wraps to give you more bang for your buck so next time you're in the mood to smoke some herbs these got you covered.