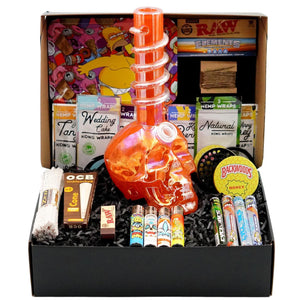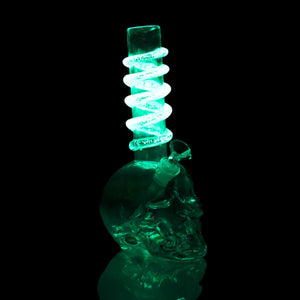 Product image 1
Product image 2

Product image 3
Product image 4
Product image 5
Product image 6
Product image 7
Product image 8
Regular price
$104.20
Sale price
$208.50
FREE DISCREET SHIPPING
Due to popular demand, we've brought back the SPOOKYKIT and they are ready to ship! The spooky skull bong inside of our kit is being retailed by our competitors for $110+ alone but we are here to bring you the ultimate value!
The spooky skull has been our most popular design to date with vibrant colors, thick sturdy glass, iridescent finish on all colors, and the insane glow in the dark feature!
Order your kit now as they are limited stock and the perfect gift for any stoner!
Includes the following items:
11"

 

Spooky Skull Bong
63mm Backwoods Grinder
Random rolling tray
6x hemp wraps
2x king slim papers
RAW tips
Afghan Hemp Wick
4x Cyclones
4x clipper lighters
Pipe cleaner
Note all items listed in the description are included with kits but glassware and item colors/designs/flavor may vary.