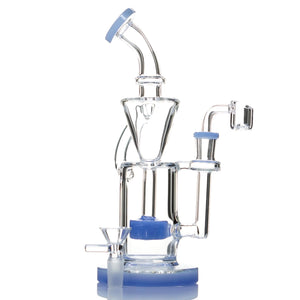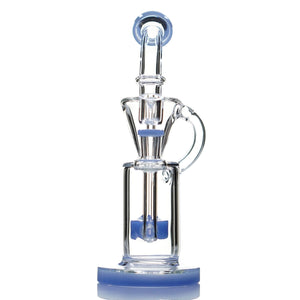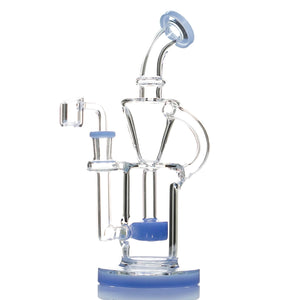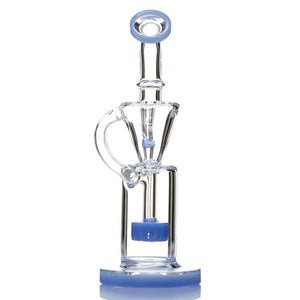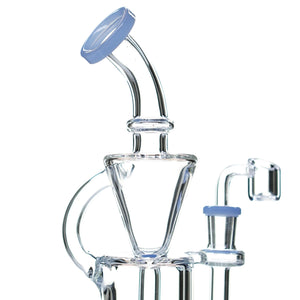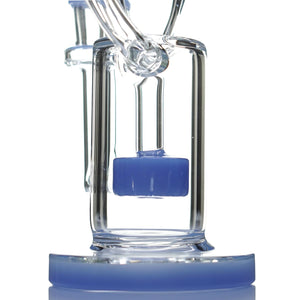 Product image 1

Product image 2

Product image 3
Product image 4

Product image 5

Product image 6

Cheef Shower Head Recycler Dab Rig
Regular price
$89.95
FREE DISCREET SHIPPING
The Cheef Shower Head Recycler Dab Rig brings a minimalist design that is robust for a recycler. With light blue accents tracing the body of the piece, it is aesthetically pleasing but packs a punch with each hit.
The full color shower head perc is diffused with 12 precise slits combining filtration and cooling effects for your concentrates. Each hit is filtered and cooled with max efficiency as your smoke travels through the upper chamber.
This piece stands almost 10 inches in height made of 4mm thick high quality borosilicate glass. A 14mm premium quartz banger is included along with a 14mm flower bowl so you're to cheef when your package arrives in discreet fashion.
Highlights:
Brand: Cheef
Height: ~10 Inch
Base Width: ~4 Inch
Thickness: 4MM
Weight: ~1lb
Showerhead Perc
Light Blue Accents
Dual Stage Recycler
Includes 14MM Premium Quartz Banger
Includes 14MM Flower Bowl