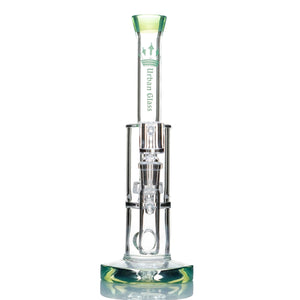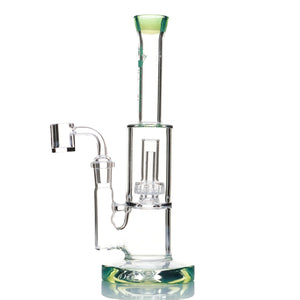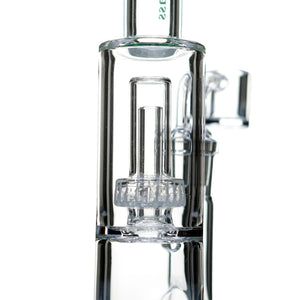 Product image 1

Product image 2

Product image 3

Product image 4

Urban Glass Straight Matrix Perc Dab Rig
Regular price
$44.95
FREE DISCREET SHIPPING
Urban Glass is known for making some inspirational glass pieces that exceed quality expectations of most consumers but they also provide pocket friendly simple designs. The Urban Glass Straight Matrix Perc Dab Rig is one of those pocket friendly designs that delivers a smooth smoking experience.
This rig has dual chambers that hold water separately giving you double the filtration combined with a matrix perc. The matrix perc is diffused with 22 slits to cool the harshest dabs you can throw at it.
The flared mouth piece makes it comfortable to lay your lips on when taking a mega dab. A 14mm premium quartz banger and a 14mm flower bowl is included so you're ready to cheef when your package arrives in discreet fashion.
Highlights:
Brand: Urban Glass
Height: 9 Inch
Thickness: 4MM
Base Width: 3 Inch
Dual Chamber
Flared Mouth Piece
Matrix Perc
Green Accents
Includes 14MM Premium Quartz Banger
Includes 14MM Flower Bowl