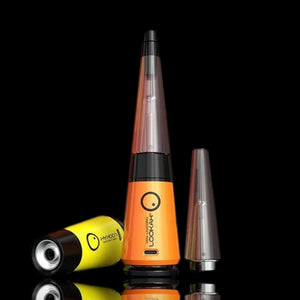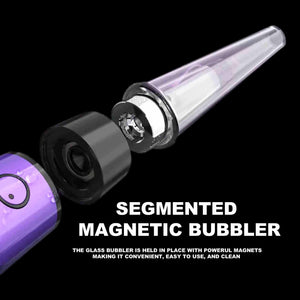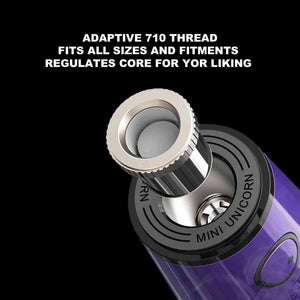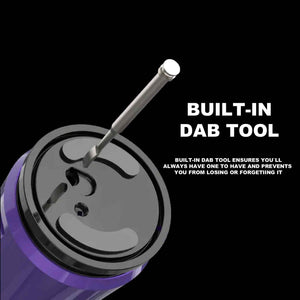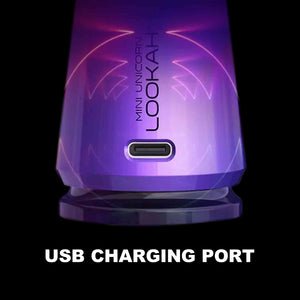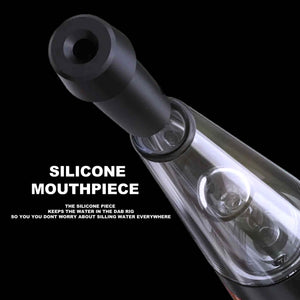 Product image 1
Product image 2

Product image 3

Product image 4

Product image 5

Product image 6
Product image 7
Product image 8

Product image 9
Product image 10

Product image 11
Product image 12
Product image 13
Product image 14
Product image 15
Product image 16
Lookah Unicorn Mini E-Rig
Regular price
$89.95
FREE DISCREET SHIPPING
About The Unicorn Mini E-Rig
The Lookah Unicorn Mini E-rig is one of the most portable and affordable electric dab rigs on the market today. Being compact in size, and pocket friendly makes it one of the top rated electric dabs rigs under $100. Most users can fit this model in their pockets or hold it comfortably in one hand.
It comes with two 710-threaded coils and the unit has a built-in 950mAh battery-pack that will pack a punch with each hit. The mini unicorn is rated to complete 100 heat cycles from a single charge so got the juice ready when on the go.
Similar to the first generation Unicorn, it uses strong magnets to keep the glass in tact over the batter unit. As a result, it is very easy to remove the glass bubble to access the 710 atomizers. Though the bubbler is easy to remove, the magnets do a superb job keeping the glass mounted to the body.
How To Use The Unicorn Mini
Power on the device by pressing power button 5 times consecutively.
Once powered on, the device will begin preheating mode. During this time, you choose the voltage settings low/medium/high by double tapping the power button.
Remove the bubbler top and add water to the percolator. Keep the water just above the percolation holes.
Use the included dab-tool to place your desired amount of wax into the 710 atomizing coil.
Put the bubbler back on the Unicorn's body.
Press and hold the power button for up to 10 second intervals and inhale while having the device to your mouth.
After your sesh is done, power off the device by pressing the power button 5 times consecutively.
What's Included With The Unicorn Mini
💛 Lookah Unicorn Mini E-Rig
💛 Lookah Unicorn Glass Bubbler Top
💛 1 Silicone Stopper Mouthpiece
💛 2 710 Quartz Coils
💛 1 Cleaning Tool
💛 1 Dab-Tool
💛 1 User Manual